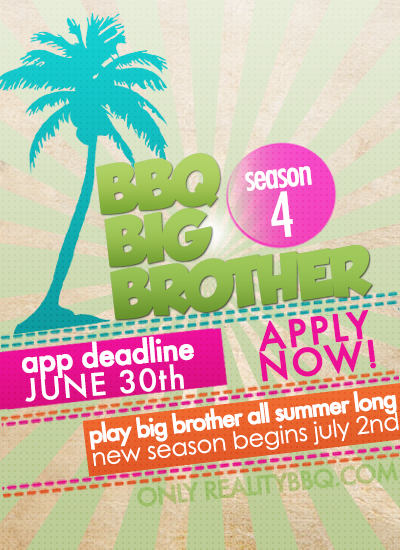 BBQ Big Brother: Season 4
Adapted from the television series "Big Brother", Big Brother BBQ brings a familiar territory to an online experience. Just like the original TV series, Houseguest's will be selected and "isolated" in an online experience which will force them to interact with their housemates in the hopes of becoming the next Big Brother winner.
Will you be the one to win Big Brother BBQ Season 4?
Click here to see the rules and how to apply.