Click here to find out how much they made and who got an ear-full
  On the first count the pioneers made over $1,000.  How it used and split up will be the subject of many arguments.
Kristen had two visitors who stayed by her side almost the whole time.  Kristen was heard bad mouthing Bella.  The female guest suggested that Kristen withhold information about the computer so she won't be voted out.  Kristen replied Aaron is already doing that with cooking, he won't teach others anymore than simple basics. This set Twitter and chat rooms afire.
Speculation on whether she is a friend of Kristen.  Why were they allowed to stay when they were discussing things not allowed.
One of hundreds of pics posted with Kristen and her two visitors.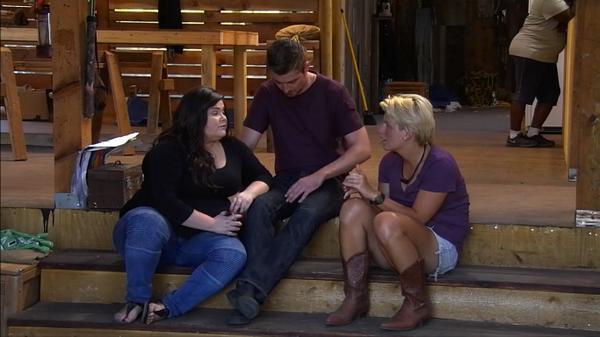 Click here to join us on the forums!
Click here to join us in chat!